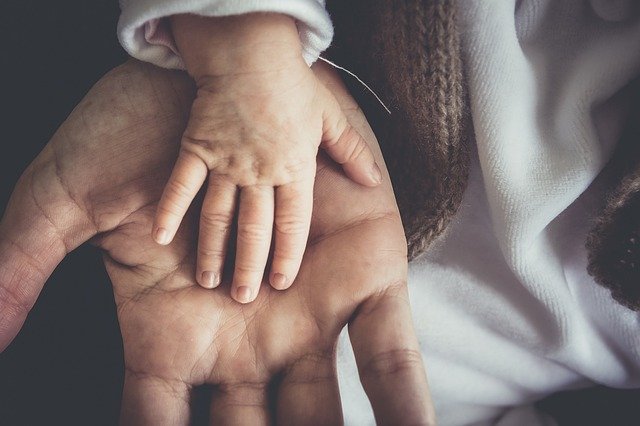 Birthday Gift Ideas for Dad
Men are not discriminative. While this is a good thing, it makes finding an appropriate gift for them an uphill climb. However, for a man who has been there through your childhood, you naturally want to be more inventive while choosing for him a gift for his big day. We have racked our minds to bring you the best birthday gift ideas for Dad. Stick with me as we look through 15 well-thought-out birthday gifts for your dad or the father figure in your life.
15 birthday gifts for every dad
We may earn an affiliate commission when you purchase through links on our site.
1. A slim and portable power bank
Save your number 1 man the trouble of carrying his charger everywhere by getting him a 5000 or 10000mAh power bank from Anker store. I am sure he will appreciate charging his phone two or three times without bothering to ask where a power outlet is every time he is outdoors. The ultra-thin feature will make it easy for him to slide it into his pocket as he goes about his activities.
2. Noise sound machine
This is another amazing birthday gift by Marpac for a dad who has everything. Who wouldn't appreciate some noise-canceling device that allows you some tranquility or coolness after a long day? A noise sound machine will enable your dad to create a personalized environment in his back office or in his bedroom.
3. An alarm clock with sunrise simulation
Your dad's mornings are as important as the nights. Cheer up his mornings by getting him this alarm clock from LBell store. This light signals a new day with a sunrise simulation. You might not be around to light up his mornings, but this light will invigorate him into facing the new day ahead.
4. Shaving kit
If your dad is the kind that has his beard always sprouting back from God knows where, then he will appreciate Sandalwood's quality shaving kit. Get him a kit that contains all the essentials to enable him to have a stress-free, clean shave from home.
5. Slip-on house slippers
Warm and easy-to-slide-in house slippers from Longbay are a practical gift for all dads. Get him one or two pairs to give him a comfortable and relaxed stay whenever he is indoors.
6. Airfryer oven
This is a unique birthday gift from Kalorik that will help your dad develop a healthy eating habit. With this tiny oven, he can also toast and broil within a few minutes. It is a perfect way for him to enjoy crunchy delicacies without hurting his health with too much oil.
7. Friendship lamps
As a daughter, Royfacc friendship lamp is an ideal birthday gift for your dad. It will help you establish and maintain father-daughter love even when you are living away from home.
These lamps are touch-sensitive and when connected to Wi-Fi, they send a message of love by causing the other person's lamp to glow, emitting the same color.
8. Quality AirPods
You can also replace the old-fashioned wire earphones by getting him a pair of new sleek AirPods from Apple. He will appreciate a convenient way of listening to music, calls and so on without the trouble of wrapping up wires back and forth. You can augment this gift by getting him a customized Airpods casing for storage.
9. Engravable leather wallet
A sweet note engraved on a leather wallet from the Fodiyaer store will always light up your dad's spirit every time he reaches for his wallet. Display your message of love and let him know why he means the world to you: Trust me, this simple act will define his favorite wallet.
10. Quality bathrobe
A high-absorbent Plush towel bathrobe is another excellent birthday gift for a dad. He will enjoy staying in it a little longer after the evening or morning shower.
11. Customized bottle opener
A customized bottle opener from Moongo tool store is a perfect birthday gift for a dad who loves his drinks. Make it more thoughtful by customizing it into something he will adore. You may, for instance, add a personal touch by inscribing his second name or initials.
12. Mini projector
His grandchildren will probably be visiting him soon. I know it would excite him to transform one of his spaces into a luxurious cinema for him and the juniors. But will he shop for a projector? Probably not. So, why not get him a portable one from Vankyo store on his big day?
13. A set of warm beanies and a scarf
Help your big man prepare for the cold season by getting him a set of warm neck scarves and beanies from Satinior Store. These are trendy and handy accessories that will help him pull through winter without any complaints about the harsh weather.
14. See-through walls scanner
Whenever they are home, many dads are always repairing and fixing stuff. Sometimes, they end up making it worse. Getting him the Walabot see-through walls tool will enable him to scan up to 4 inches inside a wall before beginning his DIY fixing. It will save him time and the frustration of accidentally causing more damage.
15. A pair of boots
Whether he needs them for hiking or as work gear, your dad will appreciate a pair of good quality boots like this snow boot from Columbia Store. Get him a well-fitting pair that is stylish and lightweight but also durable. Look for other features like traction and a rubber outsole. He will always wear them with a smile on his face.
The above gifts may seem like everyday items, but for your dad, these gifts will always linger as a special memory of love.
See Also