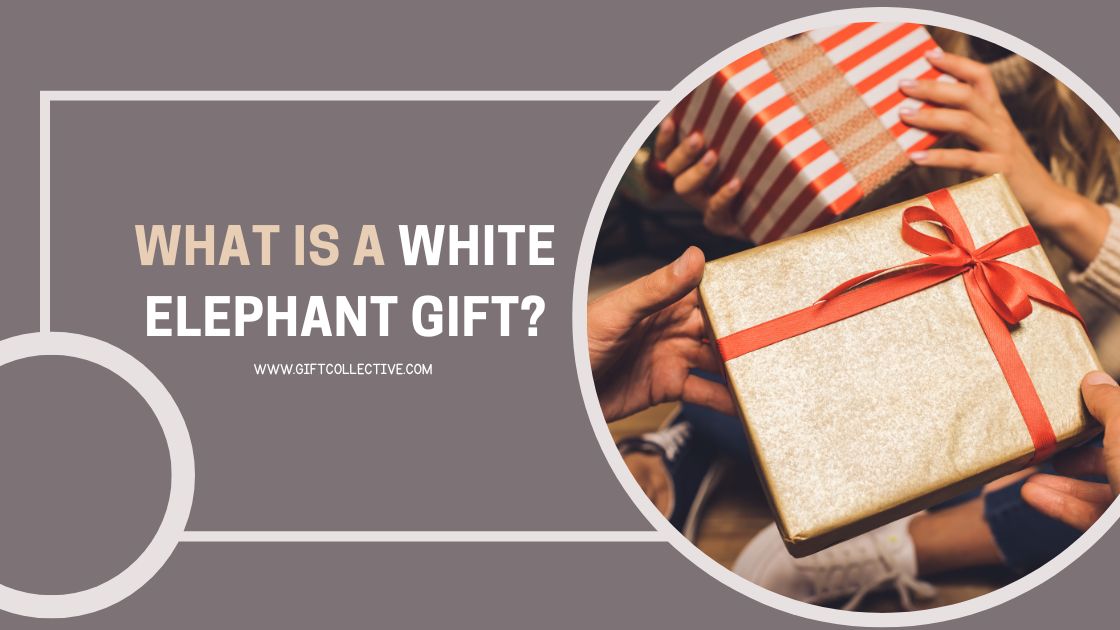 What is a White Elephant Gift? – Overview
The white elephant gift is almost similar to the Secret Santa gift exchanging tradition but with a twist. White elephant gift exchange is generally organized during the holiday season. It happens among a large group, like a big family or group of friends.
What is a White Elephant Gift?
White elephant gifts are usually impractical, funny, and silly gifts that people exchange at a white elephant party during the holidays. In most cases, the entire group agrees upon a price limit, and everyone buys their gifts within that price range.
What is the Origin of the White Elephant Gift Exchange?
Most people think that the custom of exchanging white elephant gifts originated in the Siamese kingdom, now known as Thailand. The king of the Siamese used to gift a real Albano elephant to the people he was dissatisfied with.
Even though it might not seem like a big deal, caring for an albino elephant is expensive and challenging. Anybody could struggle financially to maintain a 6–12 ton albino elephant.
This particular species of the elephant was a symbol of their Buddhist and Thai culture. If someone gave an Albno elephant to an individual, they could not just let it go or regift it to someone else. However, these are only beliefs. There is no solid proof of this origin theory.
Rules of White Elephant Gift Exchange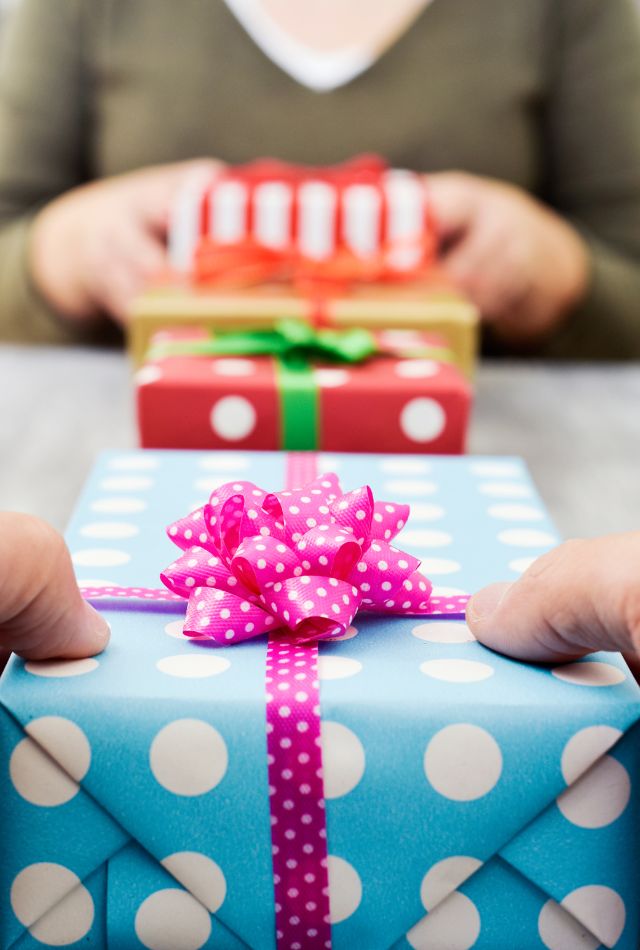 There are some guidelines for the white elephant gift exchange process.
All members of the group will agree upon a fixed price range. Everyone has to buy their gift within that price range only.
Everyone must wrap their gift carefully. These gifts should not have any names engraved on them.
Everyone must follow an order to choose their gifts.
You can choose a lottery method like drawing the names or spinning the bottle to decide who can choose the gift first.
The first individual can take any random gift from the pile of gifts and then unwrap it.
The second person in line can decide if he/ she wants to steal the unwrapped gift or unwrap a new gift randomly.
If the person next in line steals your unwrapped gift, you can choose another one from the pile.
A gift can be stolen only two times.
This game will continue until every last one of you has a gift.
How to Host a White Elephant Gift Party?
The white elephant gift exchange party generally occurs during the holiday season. You can organize this party with your office colleagues, friends, and family. You just have to be familiar with all the guidelines for the white elephant gift exchange.
However, you can modify the rules a bit according to your party. A few changes can spice it up and make it more fun.
You can choose a theme for your party, like homemade gifts, food-related gifts, books, etc. You can give your group members instructions to remember the party's theme when buying gifts.
10 Different White Elephant Gift Ideas
Here are some gift ideas to help you figure out a perfect gift for your white elephant gift exchange party.
1. Dash rapid egg cooker
We may earn an affiliate commission when you purchase through links on our site.
DASH Rapid Egg Cooker: 6 Egg Capacity Electric Egg Cooker for Hard Boiled Eggs, Poached Eggs, Scrambled Eggs, or Omelets with Auto Shut Off Feature - Black
as of November 27, 2023 4:23 am
Such egg cookers can be useful for everyone. It can make soft, medium, or hard boiled eggs in a few minutes. You can also make different egg recipes like scrambled eggs, omelets, and poached eggs.
A Dash rapid egg cooker can save you so much time and water when you are hungry.
2. TubShroom Ultra
TubShroom Ultra is a revolutionary bathtub drain protector. It can be a useful and practical gift for someone. It can strain the hair in your bathtub and prevent the drains from clogging.
3. Dammit Doll
Dammit dolls are a type of handmade dolls with high quality material. It is generally a stress toy for adults. Squeezing these dolls can help you relax when you are stressed or anxious about something.
You can keep it at your study table or a kitchen table at your house. You can also keep it as a nice decorative piece in your home.
4. Bath bombs
Handmade organic bath bombs can be another great option for a white elephant gift. After a long and hectic day, a nice and relaxing bath with these premium-quality bath bombs can make your night special.
Each one of these bath bombs has different aromas like eucalyptus wave,  mango-papaya island, etc.
5. Tea mug
Gifting a white elephant tea mug at a white elephant party can be funny and thoughtful at the same time. This 15 ounce ceramic tea mug has heat resistance properties. Additionally, it has a chamber where you can store your used tea bag.
6. Ice cream maker
A Dash electric ice cream maker can be the best gift for someone who loves ice cream. You can make some organic, sugar free, and healthy desserts like frozen yogurt, gelato, ice cream, sorbet, etc.
This ice cream maker also has a free recipe book, one cooling bowl, and a mixing spoon.
7. Hot dog toaster
A Nostalgia two slot bun and hot dog toaster can help you make a quick and tasty breakfast. You can use its programmable settings to prepare your favorite dishes, such as chicken, sausages, veggie links, etc. You can remove the toaster's drip tray and clean it properly.
8. Emoji slippers
Emoji slippers are trendy and fun. Buy a pair of poop emoji slippers to gift at a white elephant party. These slippers are unisex and can keep your feet warm and soft. The anti skid properties of these slippers can prevent you from slipping in the bathroom.
9. Pizza socks
Any gift exchange during the holiday season is incomplete without a pair of socks. Buy a set of socks with some colorful pizza prints to make your white elephant gift more fun.
This set has four pairs of cotton socks inside a pizza box to make it look more realistic.
10. Portable speaker
An excellent portable speaker can be the best gift for someone who loves music. This Xleander portable wireless Bluetooth speaker has a smart touch feature. You can connect it to your iPhone, Android, laptop, or tablet in a few seconds.
The Xleander portable speaker offers 12 to 15 hours of high-definition sound to set the mood.
Conclusion
The white elephant gift exchange program can double the fun of your holiday season party. You can adjust the rules of this gift-exchanging program according to your party type and have fun with your friends.
See Also
Best Baby Shower Gifts for Girl