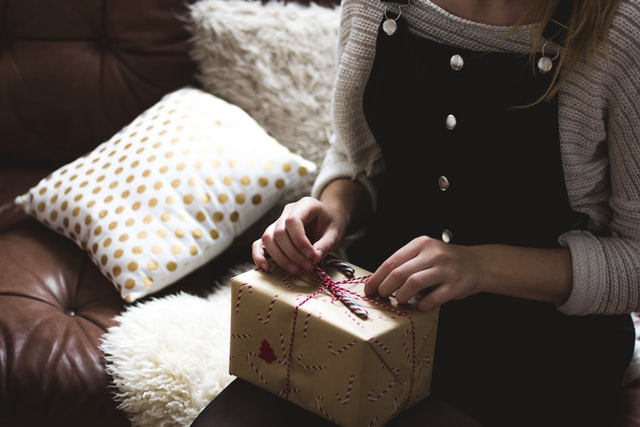 Are you excited about the upcoming wedding anniversary? Do you want to give the best gift to your significant other?
Whether you are shopping for something small and meaningful or something large and remarkable, the struggle to make a perfect choice is definitely real.
Coming up with exciting new ideas for a romantic gift for your wife is often difficult. That's why we're here to help.
In this article, we have outlined the best ways to choose an anniversary gift for your wife.
How to Choose a Gift for a Wife?
If you feel bogged down while trying to select the best gift for your wife – be it for her birthday, anniversary, Valentine's Day or Mother's Day – you should always know the basics.
Factors, such as what she likes to do, what she values, what would make her life easier or simply easier, should be considered beforehand.
This might sound too simple but it is extremely effective to know your wife's preference. Simply trust your gut and avoid overthinking it.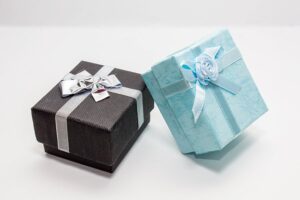 If she is sentimental then gifting her something that honors a specific special moment in your relationship will be more impressive. You can find loads of gifts for your wife online that celebrate special moments, dates and places.
If she is the practical kind, then you need to figure out what she needs to make her work or chores easier around the house.
Does she need new clothes for the next season? Does she desire fresh décor for your new house? Apart from this, you can even choose to gift an experience gift, such as a subscription service.
The best way to choose an anniversary gift for a wife would be to go through an extensive list of such ideas. This brings us to the next section, some great ideas for gifts for the wife.
Best Anniversary Gift Ideas
Let's take a look at some of the most impressive and romantic anniversary gifts for wives:
1 – Loungewear
A super luxurious set of silk pajamas may just be what your wife wants. These types of loungewear are extremely comfortable and look very sexy too. You can sleep in these loungewear items, or even go about your house in extreme comfort.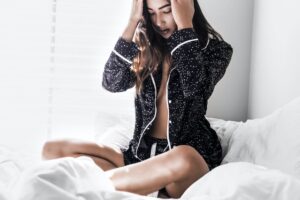 You can choose from a variety of different materials, designs and styles when it comes to choosing loungewear to gift your wife for an anniversary.
2 – Indoor Garden
Gardening is one of the oldest yet most popular hobbies worldwide. This is something that the couple can enjoy together. This is also an excellent way to save money on groceries once your garden flourishes.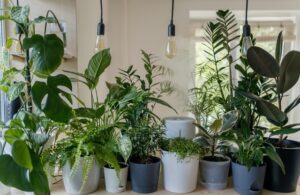 Thanks to advancing technology, there are several prefabricated indoor garden sets that you can easily assemble and start growing your garden in.
3 – Jewelry
Does this sound cliché? Well, to be frank jewelry remains the top favorite gifts that women love. I bet you've never met a woman who doesn't like jewelry.
There are vast varieties of jewelry to choose from. From small charm bracelets to heavy chokers and necklaces or bangles, you can choose jewelry from a huge plethora of choices.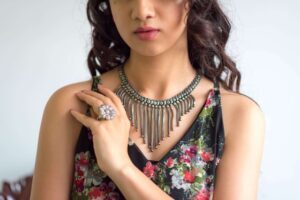 If she loves gold, then go for a white gold jewelry set or if she's a casual wearer then you can choose from a variety of intricately designed bracelets and earring sets.
4 – Makeup set
Does your wife's face light up in the cosmetic aisle of your local store? If your wife loves those lovely shades of lipstick and is crazy for makeup then you have a wide selection of makeup kits to choose from.
Top cosmetic brands offer an incredibly exciting collection of essential makeup items that can complete your wife's cosmetic collection.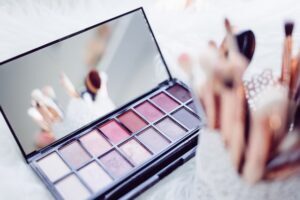 Besides a makeup kit, you can even choose to gift your lovely wife a pack of beauty care regimes. Pamper your wife with soothing creams and relaxing lotions that will leave her feeling elated and excited.
5 – Books
Those who love to read cherish a book as if it is the most precious thing in the world. The smell of new books is exciting for book lovers worldwide.
If your wife is one of those who cannot put a book down for long, then nothing will make her happier than a set of novels or a subscription to online libraries.
When you gift a book to your wife you aren't only gifting a physical book but a story (possibly also inside jokes) you can share with her for the rest of your marriage,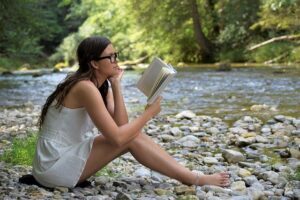 Conclusion
Buying an anniversary gift can certainly be daunting. However, we encourage you to try any of the above-listed anniversary gift ideas for your wife. Make sure to drop in a comment and let us know which anniversary gift idea worked best for you.