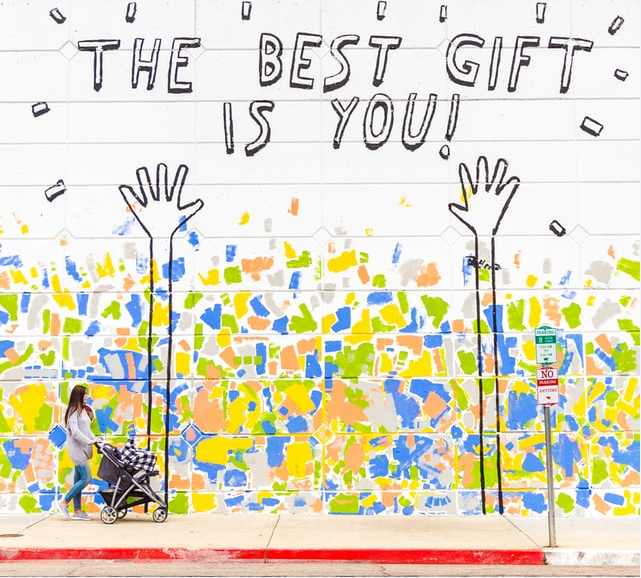 Although this year's Christmas might look and feel different due to physical distancing, it does not mean we will be separated emotionally from our loved ones.  To the contrary this is the perfect time to show our gratitude and show the moms and moms to-be we are still thinking of them. Now, while we know babies do not need gifts – it still will lift their spirits and get them to smile at us with love. Nothing better than those tiny whites showing… am I right moms? We have added the most rated and best gifts for babies that for sure will be used for years to come and not just go to the forgotten bin. Also added to our list are gender neutral gifts for moms who like surprises.
Best-Seller Gifts for Baby Boys and Baby Girls.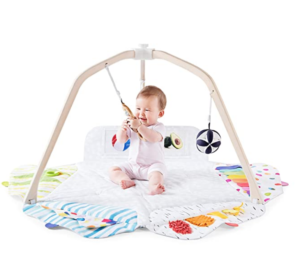 This playmat has it all. From tummy time to a play fort to read the sweetest night time stories. Every space carefully designed to enhance your baby's physical, cognitive, visual and motor learning. This gift provides year-round play time for you and your bundle of joy.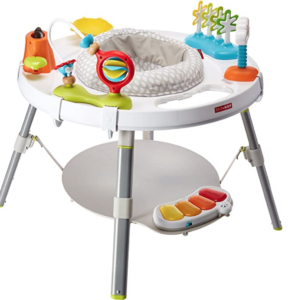 This best seller was carefully designed in collaboration with a top-notch pediatrician to provide baby a "whole body" approach to play time. It includes all around toys that peek-a-boo, stars that move back and forth for extra play and rattle beads. In addition, this interactive center rotates 360-degree and allows babies feet to play piano which teaches them cause and effect. It also transforms into a table to continue the play time.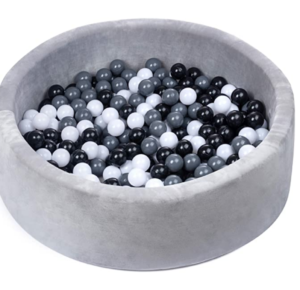 With safety on their mind, Hoovy created a ball pit that exceeds safety regulations and will last like any other. This toy other than offering endless fun, it builds gross motor skills, focus and relaxes them while you enjoy watching them.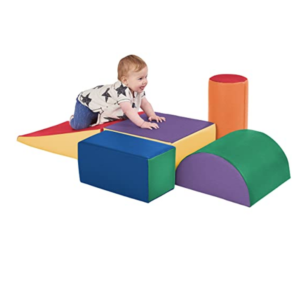 Put the money back in your pocket and cancel the costly baby gym classes. This Toy has it all. It's designed to be safe and fun. It will teach the baby to climb and craw which are important skills to a healthy growing baby.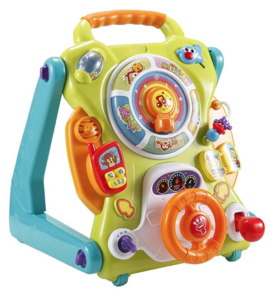 Apart from all materials 100% safe and non-Toxic. This walking activity center will allow your baby to stand and give the confidence it needs to walk. It provides music and inspiring sounds. Plus, it's cute!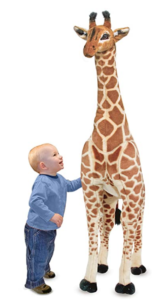 Seen anything cuter?! Yea, me neither. Great reviews because of its softness and quality this will be a heart pleaser gift. It will not just be a beautiful toy to have but a unique décor for a baby nursery. Have fun wrapping it!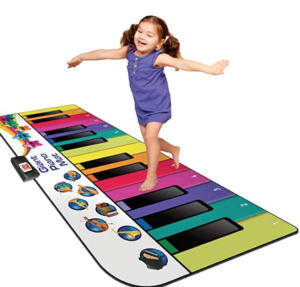 Either crawling or Hopping on these colorful Keys will make the sweetest music for you and your baby. This is yet another toy that will used for years to come due to the ability to records any tunes. This is destined to be a playtime favorite!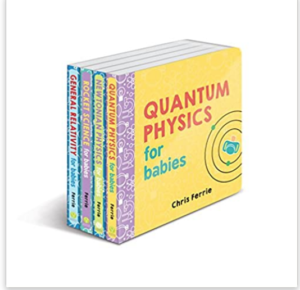 Who doesn't love science? Start your baby genius from home with this best-selling book set that are not only educational but full of colors to keep your baby entertained and curious.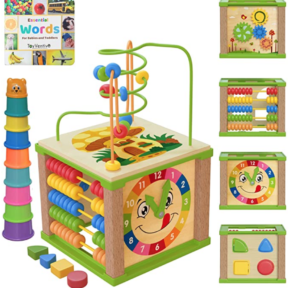 Ladies and gents, this is a classic for a reason. It's an educational toy specifically designed for developing math skills, while learning colors and shapes. Win/win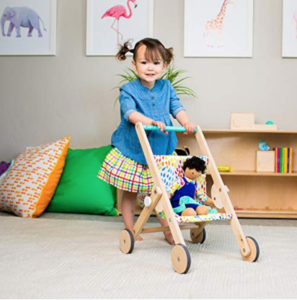 In addition to a perfect gift for newly walkers, it promotes creativity while pushing it and motor skill development. Its open ended-fun for a baby to toddler.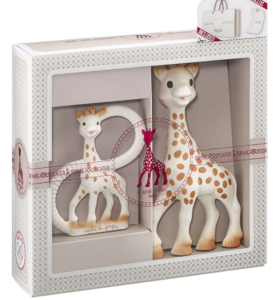 This is the famous "Sophie". Made 100% of Natural rubber (phthalates free) and food paint which guarantees a fun time for your baby to play and soothe in complete safety. And… it helps with teething and sore gums.
Since children deserve the best quality, we have brought you a variety of options that exceed the quality expectation and will not be easily broken. Let's not forget your children, nephew or grandson will love it because they are full of thought and love.