No wonder why we automatically think of the lavender scent when we think of relaxation. Come to think of it, even by looking at a painting of lavender will somehow send you to a state of tranquility and with good reason. Lavender is an aromatic plant found in the Mediterranean countries of Europe and Africa. For thousands of years, its soothing and anti-inflammatory qualities have been used through essentials oils and aromatherapy to treat stress, insomnia, and many other therapeutic treatments.
Gifts that contain lavender will not only help us day to day to feel light and calm but it also gives a light scent to our rooms, or while taking a relaxing bath. Lavender gifts aren't all about candle or essential oils. Here are some lavender gift ideas :
1. Lavender Tea and Chocolate Gift Set
All you need is to light your candle and sip this lavender calming tea with the lavender infused honey. And for the daytime an organic lavender chocolate to share with a loved one. A true joy for anyone to receive during this special season.
2. Lavender Eye Pillow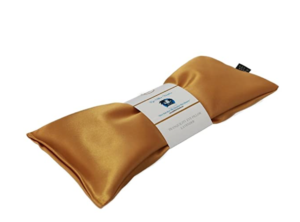 This organically filled with flax seeds eye pillow, is known to be used for restorative yoga. Other than relaxing your eyes and face due to the soft satin fabric the scent and weight will give you the softest, most magical massage and send you in a state of full relaxation. This is a must try!
3. Zen Rituals Lavender Bath Set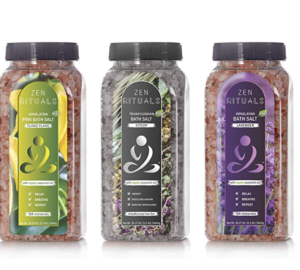 Taking a long hot bath is probably one of the most relaxing times for everyone. Doesn't matter if it summer outside, as long as there are dimmed lights, candles and a nice lavender scent, we will feel rested. Add to that, this Zen Rituals lavender bath salt will make any bathroom your own spiritual oasis. This aromatic scent will surely make anyone forget about daily zoom work meetings… Sing me up!!
4. Indoor Herb Garden Lavender Tea Growing Kit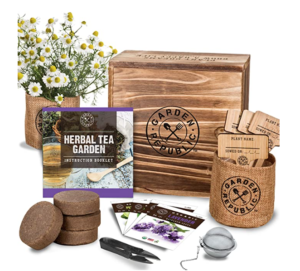 This perfect gift is for the known DIYer who's also driven by their healthy habits. This indoor lavender herb growing kit is perfect because of it's convenient size which easily be placed in your kitchen or office. This kit also includes the tea infuser, shears and more. Now, go and order this gift for your BEST-TEA!
5. Hemp Oil Bath Bombs Gift Set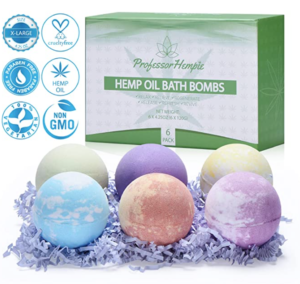 Size doesn't matter with this product. It has it all, this cruelty free and paraben free bath bomb checks all the boxes. It comes with its unique lavender scent, bubbles that will sooth your skin and give you an unique experience you only can have at a spa. And it won't leave residue so it's easy to rinse. This is a perfect gift for any occasion!
6. Boules Fourrees Miel Lavender Honey Drops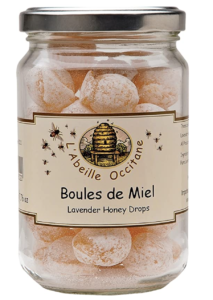 Feel the need to impress your mother in law? 'Course you do. This is an ideal addition when visiting for the holidays. Due to the cold processing method of how it's made, the honey and lavender taste is preserved and plus contains all its nutritional values. You can thank us later!
7. PureSCRUBS Premium Organic Lavender Body Scrub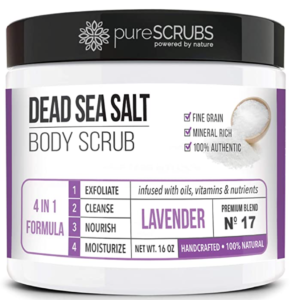 Be prepared for compliments when you use this product. Better yet, buy more than two because it is THAT good. It's unique formula to exfoliate, cleanse, nourish and moisturize will leave your skin silky soft during this cold winter or not. Best quality about this product is the hands on approach to it. All handmade with no artificial ingredients found. Get your Scrub on!
8. Tea Tree Lavender Mint Shampoo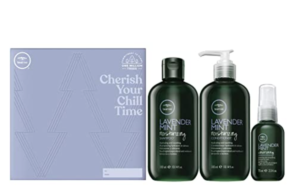 This is a salon hair experience in a bottle. The lavender and mint duo will leave your hair silky smooth and hydrated while feeling relaxed and calm with its lavender scent. I won't tell if you don't end up gifting it… Shh
9. Wild Essentials Tree of Life Necklace with Diffuser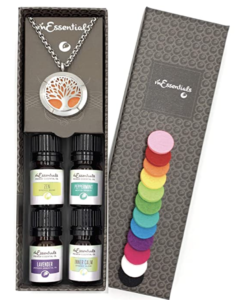 This Necklace gives a new meaning to aromatherapy on the GO. Can be used while in the office or when on a relaxing walk. With over 200 necklaces designs to choose from, this American made company made the most unique gift for anyone who enjoys fashion and relaxation. Yes, that's every woman out there.
10. Majestic PURE Deas Sea Mud Mask – Lavender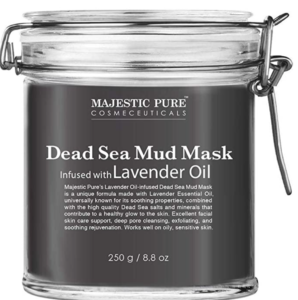 This mask makes a fabulous spa day for you and your loved ones. Excellent for skin health support because it will wipe away dead skin cells as well as the appearance of pores while leaving you feeling refreshed. This lightweight mask with its lavender scent is the perfect treat during this special season. Many believes that the soothing properties of lavender are helpful to relieve stress and anxiety. Especially during these trying times, lavender products might be just what someone needs.